Websites have grown like crazy, since Tim Berners-Lee published the first ever website on August 6, 1991, but the growth of the Internet and of that nascent World Wide Web would be very slow in its beginnings: in the year 2000 there were only 17.1 million websites: today, 20 years later, there are almost 100 times as many of these websites.
However, available data reveal that most of the World Wide Web is "asleep". According to Netcraft, of the nearly 1.3 billion websites online right now (the figure is constantly changing) only 189 million are active. The rest are sites that for one reason or another stopped updating and are now a testament to a global web in which many websites are born, update themselves for a while, and sleep or disappear forever.
And this is, at least for now, good news for mediabloid, which updates its content daily.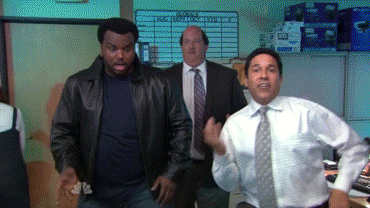 This is how the World Wide Web has grown
The Internet Live Stats service monitors the growth of websites over the years, and its data makes it clear that the growth of the World Wide Web was exceptional especially in the past decade:
In 2010, there were 200 million websites, a remarkable figure but one that shot up in the following years with particularly clear explosions in 2011 (67% growth over the previous year), 2012 (101% more), 2014 (44%) and 2017 (69%). Since then, however, the number of websites online, active or not, has remained more or less at the same level.
The data Internet Live Stats collects identifies a website as one with a unique domain name that can be "translated" into an IP address, and this is one of the clear references to how the World Wide Web is "populated".
Most websites are inactive
Netcraft, the British company that has been in business since 1995, has in recent years taken on the task of producing monthly reports that study the evolution of the World Wide Web and that is where the accuracy of its statistics comes from.
In its latest report, for the month of January 2020, Netcraft pointed out how its requests to websites have resulted in a total of almost 1,296 million sites, a figure very different to that offered by Internet Live Stats but which reveals a particularly interesting fact: that of active and updated websites.
NetCraft has a clear methodology for detecting websites that are still active – they detect if there are changes in the page structure rather than in the page text, for example – and that allows them to determine month by month how many websites are still active. It is not a perfect methodology, but according to its analysts "the results are respectable and accurate".
http://t.co/D9pwMXuZOa recently passed a billion websites by their count….

— Tim Berners-Lee (@timberners_lee) September 16, 2014
However, that figure is much lower than the number of websites online, and that report revealed that there are 189 million active websites compared to the nearly 1.3 billion sites recorded by Netcraft, whose graph shows a sharp drop in websites from April 2018, although the causes are not known.
It is also not entirely clear how the total number of websites was distancing itself from the number of active websites: it is true that many websites have basically become "landing pages", that is, pages of presentation of a product, company or service that are virtually static in terms of content and that, in essence, have not needed to change in years.
At best, these kinds of websites had several more levels of information to describe certain additional sections, but beyond that they remained forever static.
To this we can add millions of pages that were created and then abandoned by those who published them on the Internet, something that is common in projects, blogs and other types of services and web content that are launched with the best intentions and then end up being abandoned.
In many cases the content is still there, but it is never or almost never updated again. In fact, in many cases, the website ends up disappearing when the creator terminates the domain he used to create the website, for example.
The truth is that the World Wide Web is immense, but much of it is in a state of lethargy. However, all this is not important, dear readers, because without the World Wide Web our life would be (probably) a nightmare… or maybe not?